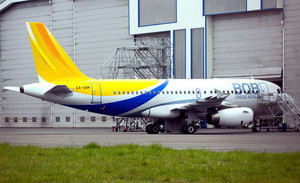 Photo by: Guillaume Carré (Date: 30.03.2014)
Airline: BQB Líneas Aéreas [CX-SAN]
Type: Airbus A319-100
Airport: , (B0D)
Comment: In Bordeaux steht der erste A319 für die BQB Líneas Aéreas vor der Auslieferung nach Montevideo. / The first A319 for BQB Líneas Aéreas is soon ready for its departure to Montevideo.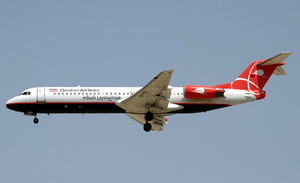 Photo by: Paul Denton (Date: 26.09.2013)
Airline: Qeshm Airlines [EP-FQI]
Type: Fokker 100
Airport: , (DX)
Comment: Qeshm Airlines setzt ihre Fokker 100 jetzt auch nach Dubai ein. / Qeshm Airlines uses its Fokker 100s now as well on services to Dubai.
Photo by: Keith Burton (Date: 23.07.2013)
Airline: NextJet [SE-MEX]
Type: BAe ATP
Airport: , (SE)
Comment: NextJet steht vor der Übernahme einer weiteren BAe ATP. / NextJet is to take shortly delivery of another BAe ATP.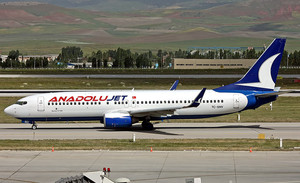 Photo by: Mehmet Mustafa Çelik (Date: 01.06.2013)
Airline: Sun Express [TC-SNV]
Type: Boeing 737-800
Airport: , (ESB)
Comment: Sun Express setzt diese Boeing 737-800 neu für AnadoluJet in einer Mischlackierung ein. / Sun Express operates this Boeing 737-800 on behlalf of AnadoluJet in a hybrid scheme.