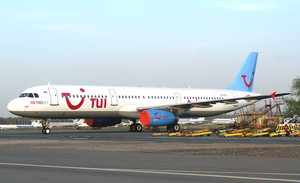 Photo by: Kirill Naumenko - Moscow City Spotters (Date: 29.04.2012)
Airline: MetroJet [EI-ETJ]
Type: Airbus A321-200
Airport: , (DME)
Comment: Nach der Übernahme der Kolavia durch die TUI Russia & CIS wird die Fluggesellschaft zum 1. Mai in MetroJet umbenannt und setzt vier A321-200. / Having been acquired by TUI Russia & CIS Kolavia will be rebranded by May 1st into MetroJet operating four A321s.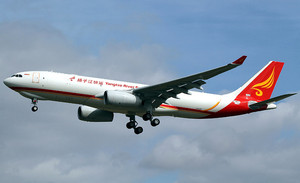 Photo by: Christian Sparr (Date: 08.03.2012)
Airline: Yangtze River Express [F-WWKT]
Type: Airbus A330-200
Airport: , (TL)
Comment: Der erste A330-200 Frachter für Yangtze River Express steht mit dem Erstflug vor seiner absehbaren Ablieferung. / The first A330-200 freighter of Yangtze River Express is due for delivery shortly following its first flight.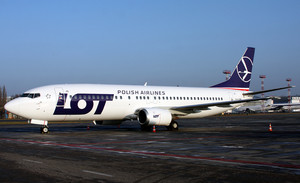 Photo by: Michal Petrykowski (Date: 25.11.2011)
Airline: LOT Polish Airlines [SP-LLL]
Type: Boeing 737-400
Airport: , (WWA)
Comment: LOT Polish Airlines hat eine erste Boeing 737-400 mit der revidierten Lackierung versehen, wie sie die 787 erhalten werden. / LOT Polish Airlines applied to a first Boeing 737-400 the revised livery to be worn as well by the 787s.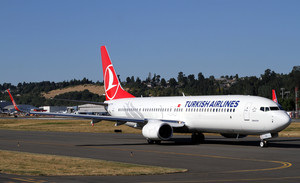 Photo by: James Helbock (Date: 00.08.2011)
Airline: Turkish Airlines [N973TK / TC-JYA]
Type: Boeing 737-900
Airport: , (BFI)
Comment: Turkish Airlines steht vor der Übernahme ihrer ersten zwei Boeing 737-900. / Turkish Airlines is to take shortly delivery of its first two Boeing 737-900s.