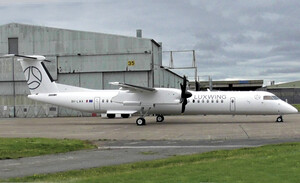 Photo by: John Smith (Date: 04.08.2023)
Airline: Luxwing [9H-LWA]
Type: De Havilland Dash 8-400
Airport: United Kingdom, Derby ( East Midlands ) (EMA)
Comment: Nach bisher fĂĽnf Dash 8-400, die Luxwing fĂĽr SkyAlps betreibt, ist die sechste wohl fĂĽr andere Aufgaben vorgesehen. / After five Dash 8-400s that Luxwing operates for SkyAlps, the sixth is probably intended for other tasks.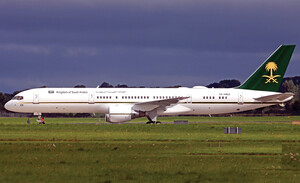 Photo by: Malcolm Nason (Date: 02.08.2023)
Airline: Saudi Royal Aviation [HZ-HMED]
Type: Boeing 757-200
Airport: Ireland, Shannon ( Limerick ) (SNN)
Comment: Nach dem operativen Wechsel in die Flotte der Saudi Royal Aviation hat das fliegende Hospital der Regierungsflotte in Shannon auch die adäquaten Farben erhalten. / After operational traansfer to the Saudi Royal Aviation fleet, the flying hospital of the government fleet in Shannon has also been given the appropriate colours.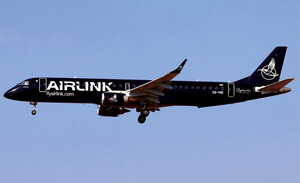 Photo by: James Symons (Date: 27.07.2023)
Airline: SA Airlink [ZS-YDE]
Type: Embraer ERJ-195
Airport: South Africa, Johannesburg (JNB)
Comment: Der neueste Enbraer 195 der SA Airlink trägt eine auffällige schwarze Sonderlackierung, um ihr neues Vielfliegerprogramm "Skybucks" zu bewerben. / SA Airlink's newest Enbraer 195 sports a striking special black livery to promote their new frequent flyer program, Skybucks.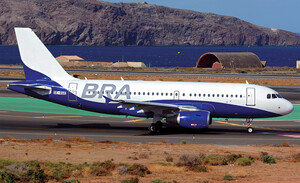 Photo by: Alejandro Hernández León (Date: 27.07.2023)
Airline: A [SE-RGE]
Type: Airbus A319-100
Airport: Spain, Las Palmas (LPA)
Comment: Der vierte Airbus A319 der Braathens International Airways hat zunächst die vorherige HiFly Lackierung beibehalten. / Braathens International Airways' fourth Airbus A319 initially retained the previous HiFly livery.